The scope of the project
A storage tank farm company located in Spain was very committed to environmental protection and, as part of their environmental policy, its team decided to install a groundwater continuous monitoring systems for the early detection of spills in 12 of their sites located in the tank farm.
The challenge
Of course, big storage tank farms have significant number of monitoring wells in a large area. The 12 above ground tanks had an important distance between them, so it could make difficult the transmission of the wireless signals in the different sites of the tank farm.
The solution
Wolftank Austria wireless communication system has the capability of using a mesh of repeaters to reach long distances. All communications paths were done in-situ, having real readings of communication strength between every device. Also, the ability to reconfigure the path remotely (once the team left the site) allowed to improve the defined path for optimal communication.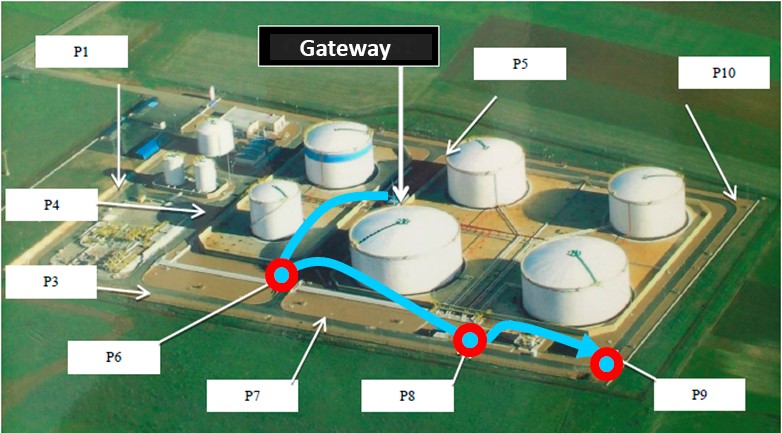 The outcome
Wolftank Austria technicians installed 160 sensors in 12 different sites, which generated over 700.000 readings per year over 7 years; nearly 5 million communications with the server. During that time, the system detected several spills and it generated very few false alarms.
The total cost of this system monitoring 24/7 was incredibly lower than a manual monitoring once a month.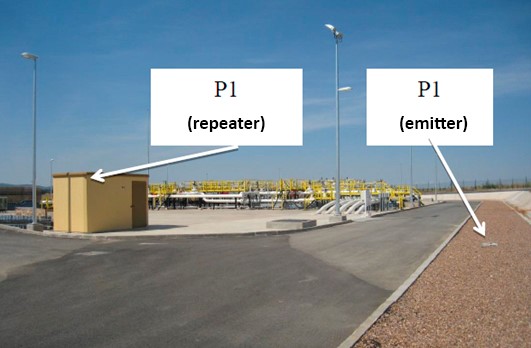 With the old monthly manual monitoring they would generate only 1.920 readings per year. This quantity is very low if we compare it to the more than 700.000 they currently do! And all these benefits at a lower cost than manual monitoring!!
The successful results demonstrate that Wolftank Austria's simple technology solves problems in very different sectors, from above tanks to below ones, from ground water monitoring in petrol stations to groundwater monitoring in tank farms.
Find out more details about its release, on our news section.
Another successful case study focused on the petrol station sector, available here.