The DOPA® 6N, Wolftank's double wall tank lining with vacuum monitoring technology, has been authorised for its application in Israel by the Ministry of the Environment. The official confirmation was notified on 28th December. This entails another step forward for Wolftank Austria, which already provides its leading double wall system all around the world.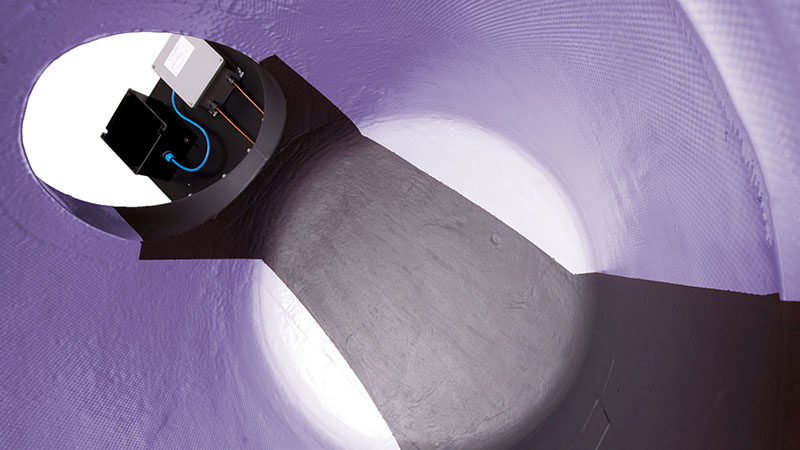 DOPA® 6N approval in Israel
The Israeli Ministry of Environmental Protection confirmed that DOPA® and Wolftank Austria epoxy resins are completely appropriate for underground storage tank repair.
The Ministry's decision relies on the fact that an external laboratory (TÜV SÜD) tested these epoxy resins in accordance with standard EN 13160-7. Also, in the evidence that the various fuels and chemicals for which the lining system is suitable were selected in accordance with DIN 51600, DIN EN 228.
This confirmation also enables Farkash Renewable Sources as local partner of Wolftank Austria to apply the DOPA® tank lining technology in the State of Israel with immediate effect. The firm is an Israeli company located in Hod HaSharon. Without a doubt, it is a leader in the energy and environmental sector of the country.
Lining system applied all around the world
DOPA® has more than 30 years of successful application. It is a leading double wall lining method for tank lining, tank rehabilitation and transformation from single to double wall. And it is applicable in underground and aboveground tanks.
Thanks to Wolftank commitment to research & development, DOPA® is a complete solution totally adapted to a huge variety of particularities and specific necessities. The company has also invested great efforts to the innovative procedures. The system has evolved and always in accordance with regional regulations for adaptation and compliance. Moreover, DOPA® is not only useful for fuel tanks. It is also useful for chemicals, including solvents and alcohols -such as ethanol or methanol storage-.
Of course, Wolftank Austria is sure that this authorization brings great new opportunities for customers in the Israeli market. No doubt that they will appreciate this high-performance and long-lasting technology. DOPA® ensures their business continuity at a glance!
For more information about the system, please visit DOPA® 6N.
Learn more about the last case study developed in China, by visiting DOPA® 6N case study.