Our team recently developed a chemical tank lining in Austria.
The scope of the project
Wolftank Austria has a wide range of products in its portfolio, not only for oil and gas and petrochemical industry but for the chemical and pharmaceutical sector as well. In this occasion, our customer is one of the biggest pharmaceutical companies in the world.
The challenge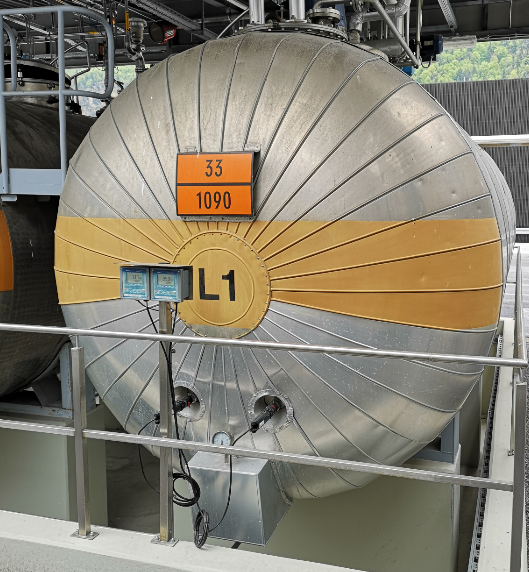 They have high standards of safety and quality. Hence, the biggest challenge was to find a subcontractor who is able to fulfil all these high requirements.
The customer asked for a high chemical resistant lining. For this lining system the required high chemical resistant resin has higher viscosity than resins used for petrochemical industry. Therefore, the application of the products demands a lot of experience with the airless spraying machine. The selected Wolftank Austria epoxy based chemical lining system necessitates high temperature heating after the application. This made the project very challenging.
The solution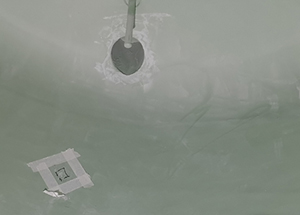 For proper adhesion it is necessary to clean the tank subsurface, as well as it must have the required roughness. For this reason, the first step was sandblasting in order to reach the SA2.5 cleanliness. After the steel surface is in the proper condition, the team applies Epoflex® 3 material, the high chemical resistant. This resin is specially formulated for application using large airless spray unit.
After the material application, the tank must be to 60-80 °C heated. In this case, the team heated the tank right after the application for 7 hours until the cured resin was walkable. They executed the pinhole test on the partly cured surface and they repaired it by using hand tools to apply the Epoflex® 3. Once the pinholes were repaired and covered, the team tempered the tank again for another 10 hours. At the end of the heating process, the measured hardness at tank neck was 81 Shore D which is over than the required limit (>80).
The outcome
After this successful project, Wolftank Austria has reference for pharmaceutical and chemical tank lining industry. This is a good base for future projects and tenders with a solution highly competitive in terms of downtime as a on site preparation of tanks.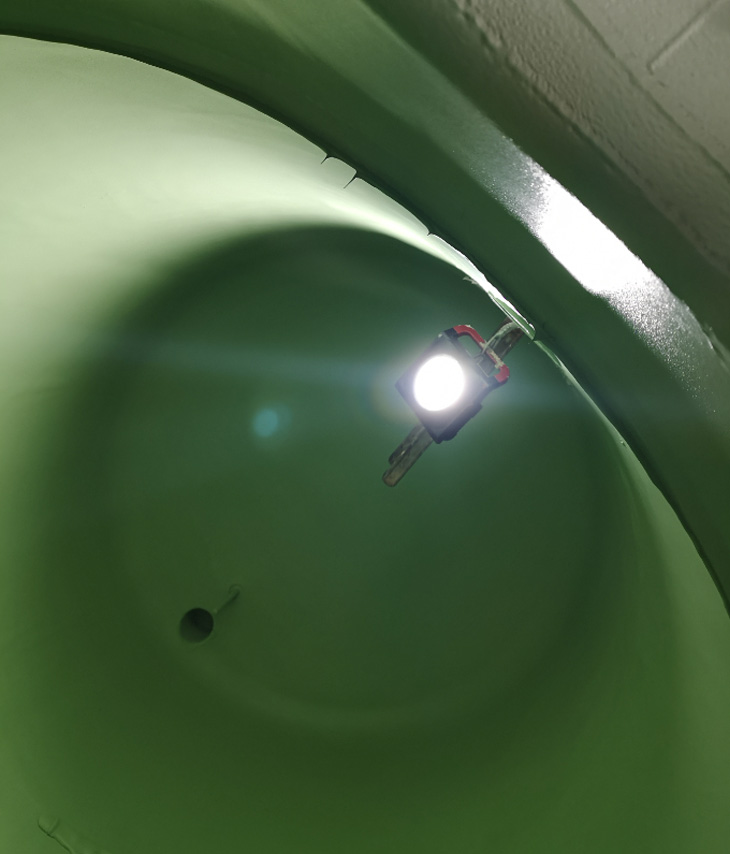 More information about Wolftank Austria's lining systems is available here.